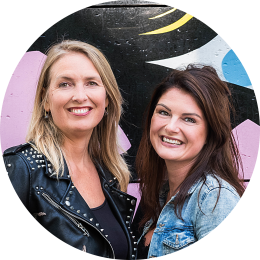 About Anne & Donja
#Fantistics is founded by Anne Jaakke & Donja van Laarhoven. Anne has had a proven career as an award-winning Global HR Director around Europe and Australia. She is known for her ability to drive change in organizations by creating popular companies from the inside out and is a sparring partner for HR directors and business leaders worldwide. Donja has devoted her career to innovate the HR space in companies and utilizing the online world to the benefit of Recruitment & Engagement.
Together they work magic for companies who want to innovate hr practices, improve their employer brand and have a great candidate & employee journey.
Curious how they can help you make magic in your company?